Custom packaging refers to designing packaging specifically for your product rather than using ready-made packaging. Custom retail packaging not only helps protect your product by offering a perfect fit, but it is also made to reflect your company's colors, logos, patterns, or other physical features that represent your brand.
Generally, the customization process involves many intensive steps, including engineering, design, prototyping, and testing. While custom packaging requires a bigger time and financial investment, the process ensures that the packaging works perfectly while catering to the exact requirements and specifications of your product and brand.
Benefits of Custom Packaging
Today's consumers are looking for unique, customized experiences that match the high-quality products they expect. Having customized packaging creates a memorable experience for your customer while also building brand awareness.
There are several benefits of using custom retail packaging over standard packaging. These benefits include:
Increased Brand Value
Compared to standard packaging, customized packaging creates a better customer experience, enhances brand awareness, and increases product value. In a time where customers are looking for unique and customized products, generic and plain packaging tends to fall flat. Having a great product and strengthening the value of your brand through custom-designed packaging establishes a much stronger emotional connection with the customer, which will lead them to continue purchasing the product in the future. Not only does this help to establish a long-term customer base, but it also creates long-term success for your business.
Better Product Protection
Custom packaging can benefit any company with any type of product, but certain products require more protection during shipping. For items made of glass, paper, or other fragile or delicate materials, custom packaging allows you to create a box that is exactly the right shape and size with space for the appropriate padding. For items with a lot of parts, you can customize a package with dividers and compartments to keep everything organized, along with foam inserts that will protect delicate or uniquely-shaped items against damage.
When something arrives broken or otherwise damaged, it creates a hassle for the customer as they have to contact you and try to get it replaced. It also reduces their trust in you, making them less likely to order again. Anything you can do to prevent that kind of disappointing or frustrating experience for your customer is time and money well spent.
Better Customer Experience
Customized packaging makes the customer feel special and happy, while also showing them that you care about protecting the contents. Having better packaging offers a simple way to engage your customers and help them remember you. Dull, boring, and generic packaging will leave a customer feeling like something is missing.
In today's digital world, great packaging also inspires a customer to share it with their social media followers. An unboxing video is more exciting for a viewer if the box itself is unique. In that way, the branding on your box may reach countless other potential customers.
Custom Packaging Products at Deluxe Packaging
Custom packaging can be elaborate or simple, and many standard packaging options can be customized to suit your specifications and requirements. Corrugated sheets and foam, for example, can be cut to your specifications or ordered in their standard shapes and sizes. At Deluxe Packaging, we have a wide range of options to help you design a packaging solution that suits your product, increases product visibility and brand awareness, and creates a positive experience for your customers. These capabilities include:
Set Up Boxes
These rigid, non-collapsible boxes are ideal for items that need extra protection against damage such as medical supplies, glass jars and bottles, candles, candy, and more. Their high quality reflects well on the products inside, and their durability makes them hard to throw away. Many customers keep and reuse a set up box, perhaps to store items at home or to mail something to someone else. If your logo is printed or foil stamped on the outside, your customers, and others, will be reminded of you every time they see the box, making set up boxes an excellent marketing tool.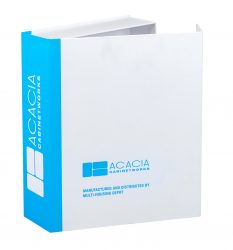 Folding Cartons
Folding boxes are paperboard containers that are designed to promote your brand and keep products like candles, cosmetics, and pharmaceuticals organized during transit, storage, and display. While they do offer some light protection against scuffs and scratches, their primary purpose is marketing.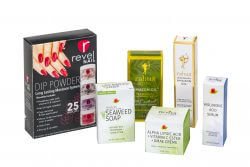 Our folding cartons are available in a variety of materials and styles, like reverse tuck, straight tuck, automatic bottom, and more. They're easily printed with your designs—inside and outside the package—to help your products attract attention on the shelf. Folding cartons are typically printed with usage instructions, ingredients, and a variety of creative images and clever messages, depending upon the product.
Custom Cases
We engineer custom cases to meet the specifications for military equipment, medical equipment, electronics, light fixtures, telecommunications equipment, and various other products. Our resources and diversified manufacturing facilities allow us to provide unique case solutions for both simple and complex requirements. We can create cases for carrying, shipping, demo, sales, and presentation purposes.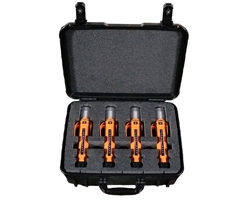 You can choose foam inserts, colors, hardware, closures, and more to create a case that suits your aesthetic preferences as well as your practical ones. For added value, we also produce strap assemblies and other accessories to make transporting and accessing your equipment as simple and secure as possible.
Corrugated Plastic
Corrugated plastic is known under several trade names: Polyflute, FlutePlast, IntePro, Corriflute, and Correx, among others. Lightweight and tough, these extruded twin-wall plastic sheets are made of high-impact polypropylene resin to offer resistance to most oils, solvents, and weather conditions. If you need extra protection against UV light, fire, or static, the standard sheets can be customized in terms of length, color, and thickness to suit your preferences and product requirements.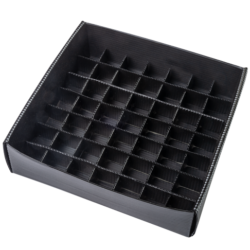 POP Displays
POP displays are known to increase sales and improve brand recognition, which is why you'll see them in nearly every retail store and many restaurants, salons, medical and dental offices, and other businesses. At Deluxe Packaging, we design POP displays that grab attention and encourage the purchase of your product. Whether you need floor stands, countertop, or wingrack POP displays, we can design and print them to your specifications.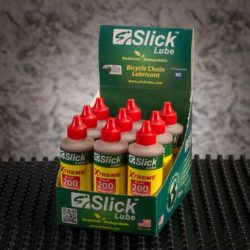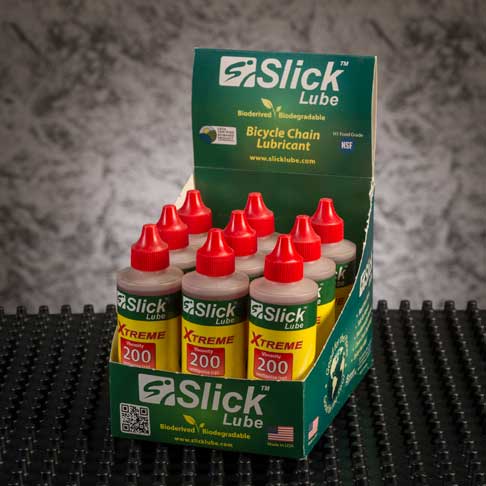 Choose Deluxe Packaging for Custom Packaging Solutions
Deluxe Packaging is a one-stop-shop for custom packaging. All of our services are performed under one roof, including manufacturing, packaging, loading, labeling, and mailing. Combining these various operations not only saves time and money for our customers, but it also eliminates the stress of having to source different companies for each part of the process.
Since 1982, we've been your partners in packaging. Our wide range of competitively-priced, 100% recyclable custom products are backed by our years of experience and unparalleled product knowledge. We are proud to serve clients in our own region as well as all over the world. For more information about our packaging services, or to get started on your custom packaging solution contact us today.