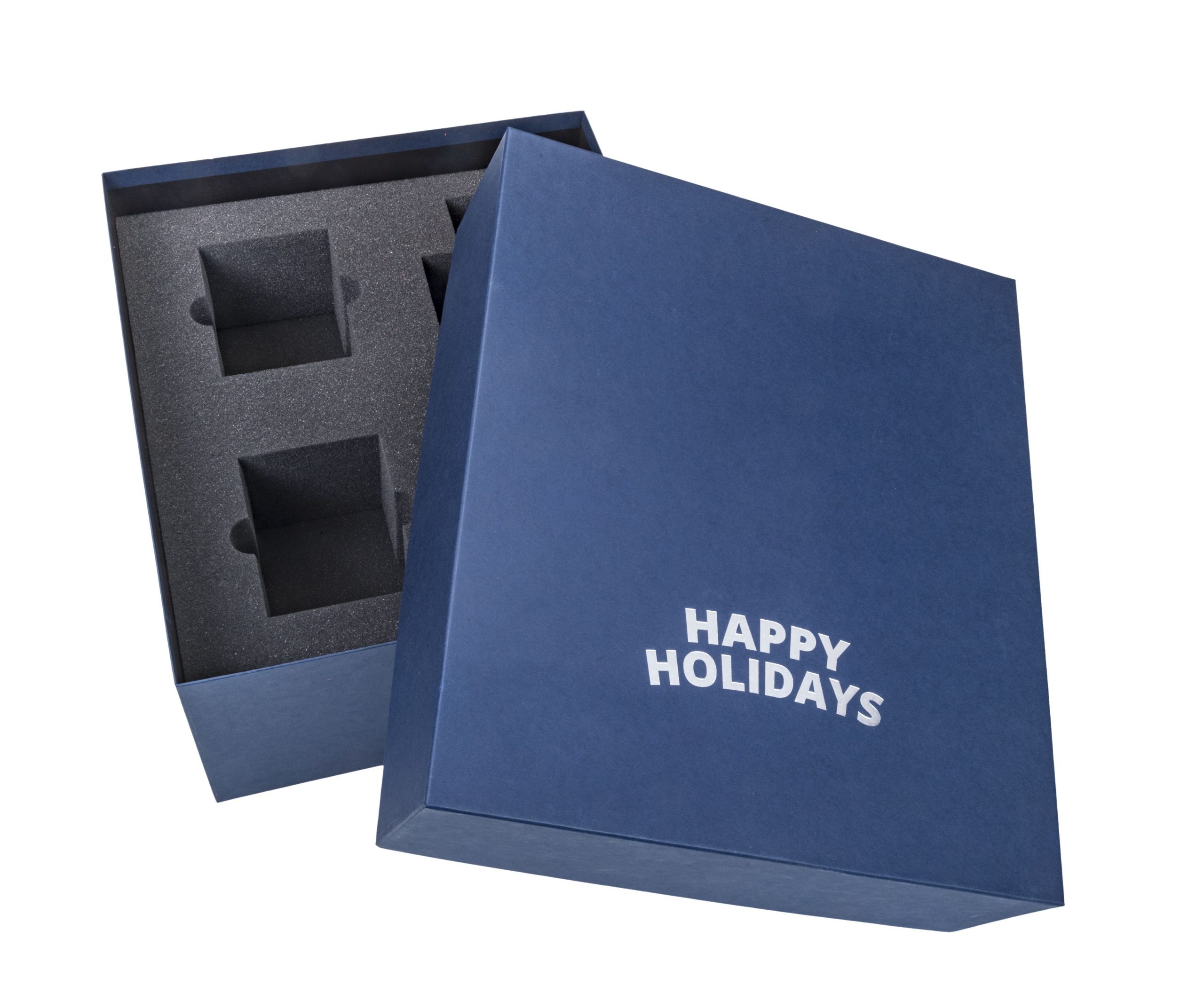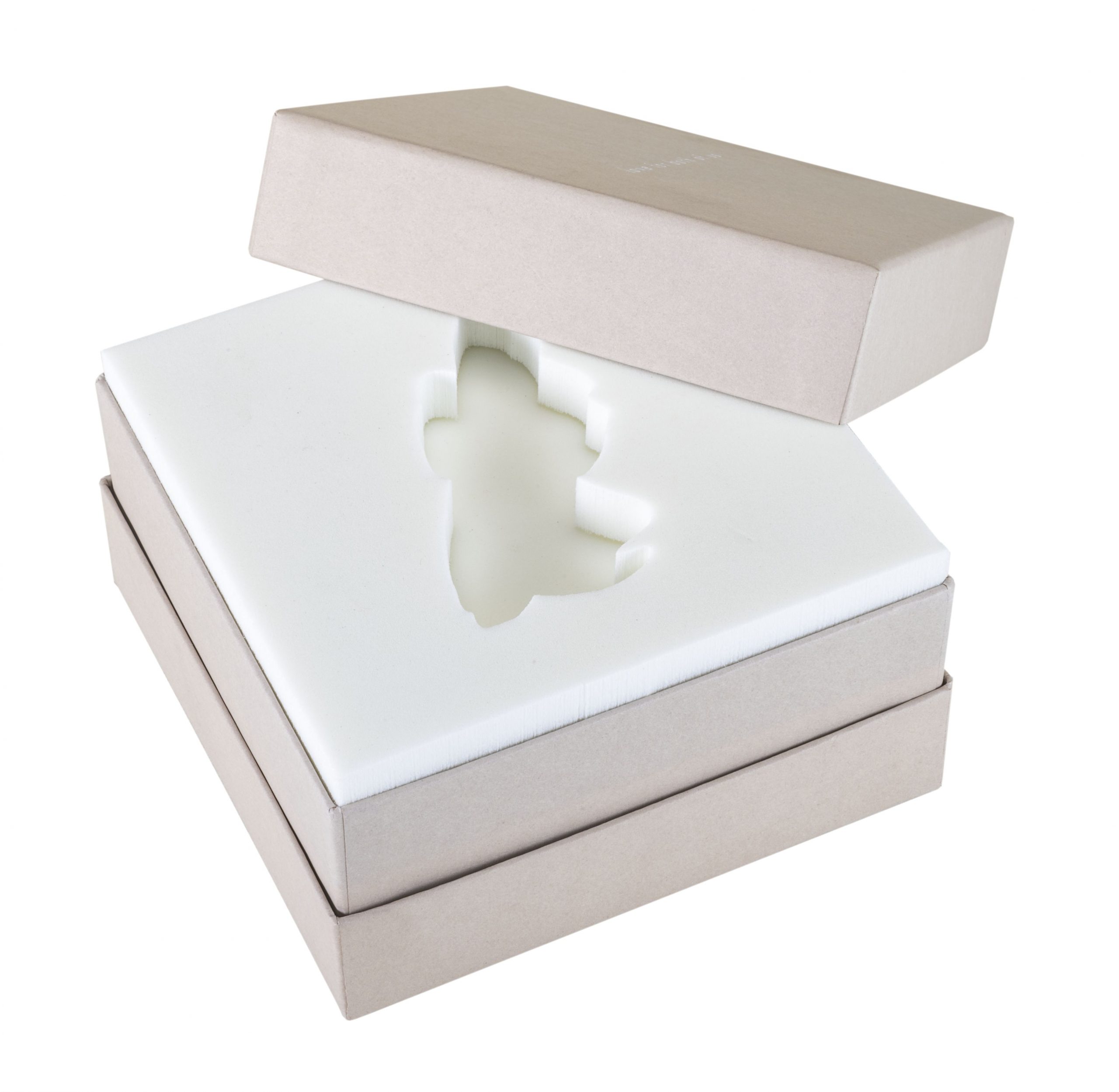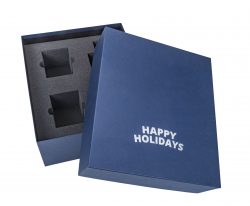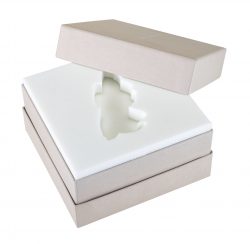 Custom foam inserts for boxes and cases provide both protection and aesthetic appeal for products during shipment. Manufacturers can design this type of foam insert to match a product's fragility and size, thus offering high levels of security. Since 1982, Deluxe Packaging has provided our customers with the highest caliber custom box and packaging solutions at affordable price points. We offer complete packaging solutions to ensure our customers get what they need with no hassle.
Packaging Foam Types
We offer three different types of foam inserts that suit a wide array of applications.
Polyurethane Foam
A highly versatile option, polyurethane foam provides immense durability and resilience.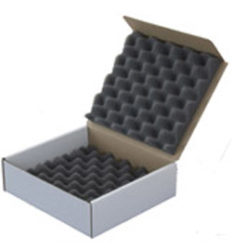 Manufacturers create this open cell foam by causing a reaction between polyols and diisocyanates and incorporating several additives to ensure a high quality final product.
Depending on its rigidity, polyurethane foam is effective for several types of applications. Highly flexible foams are ideal for use in items such as bedding and furniture, while more rigid foams are often found in the automotive and construction sectors. When it comes to packaging, this type of foam is often used within the following industries:
Appliances
Cosmetics
Electronics
Instrumentation
In addition to its varying densities, polyurethane foam is available in an array of colors, giving it aesthetic appeal as well as functionality. It can also provide high levels of cushioning, moisture absorption, and sound dampening.
---
Polystyrene Foam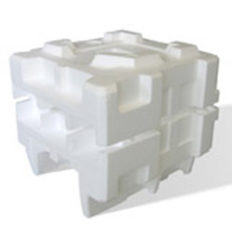 Polystyrene foam is immensely moldable and easy to fabricate, which makes it an excellent choice for inner package support and cushioning. It is one of the most popular options for packaging thanks to its strength, rigidity, and lightweight properties. It is also commonly used in construction, modeling, and insulation.
Polystyrene foam has many significant benefits. It is highly resistant to water vapor and moisture, making it unlikely to develop mold, mildew, and bacteria. This type of foam also does not attract insects, and it has a very high thermal resistance.
---
Polyethylene Foam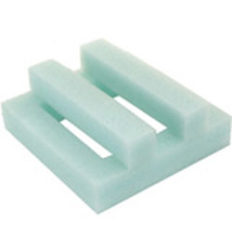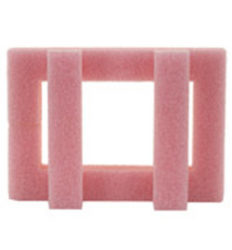 Unlike the open-celled polyurethane foam, polyethylene is a closed cell foam. It is lightweight and shatterproof, offering impressive levels of resistance to tears. This makes it excellent for use in protective packaging, as it is easily moldable and will not break apart under duress. Additionally, its closed-cell design means that polyethylene foam is often the ideal packaging choice for products that require high levels of shock absorption.
This type of foam offers a significant amount of buoyancy, and it is resistant to grease and chemicals. It also provides resistance to mold and mildew, as it does not absorb liquids. As such, polyethylene foam is an excellent choice for athletic, flotation, and water sport equipment.
Custom Foam Inserts Applications
The immense versatility of custom foam box inserts means that they are the ideal choice for protecting any product, particularly those that are oddly shaped or highly fragile. In addition to using custom foam inserts for shipping products, professionals in a wide variety of industries may opt to use these inserts to protect equipment such as drill sets or mechanical items. As many foams offer a range of color and molding options, they can also provide aesthetic appeal if desired.
Polyethylene and polystyrene foams in particular are excellent options for applications involving dampness or moisture, such as protecting recreational or athletic gear. A few other items that benefit from custom foam packaging include:
Electronics
Toys
Medical Devices
Cameras
Machine Parts
Office Equipment
Appliances
Musical Instruments
Acupuncture Equipment
Consumer Products
Contact Deluxe Packaging for Custom Foam Inserts
For nearly four decades, our customers have trusted us to provide professional expertise, competitive pricing, and high quality custom foam packaging solutions. The right packaging protects your important products from damage during transport, and can provide a professional and appealing appearance. Whether you require stock packaging or a fully customized solution, the experts at Deluxe Packaging are here to help. Contact us or submit a request today to learn more.