Set-Up Boxes are called "rigid" boxes for a reason. They're strong, durable and non-collapsible, offering protection for your products. This box style lends itself well when extra protection is needed; for example with candles, medical supplies, glassware, and candy to name a few.
A Set-Up Box lets your customer know that something special is inside, and assures them they are buying a quality product. Because of their durability and elegance, customers often keep, save and re-use them. When your company logo or name is printed or foil stamped on the exterior, it increases the time in which your customers, and others, see it. For this reason, they are an excellent marketing tool.
Custom Printed Set Up Boxes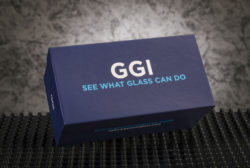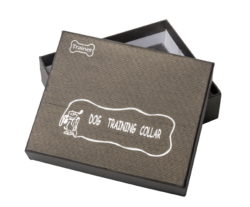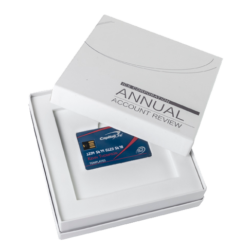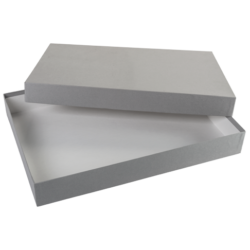 Graphics
Don't be afraid to splurge on graphics. It's what sets your box apart from your competitor's. When done right, graphics offer brand recognition, so that your customers immediately recognize your name and logo, and therefore, your products. No logo? Ask about Deluxe Packaging Company's graphic design services.
Whether you choose to say it simply or scream it boldly, graphics are your opportunity to communicate with the customer. Graphics tell your customer who you are, what's inside, how to use it, and sometimes, even when to throw it away. Your graphics can be as simple as a one-color line logo or as complex as a four-color photographic image. Foil stamping, hot stamping, and embossing are also available. Varnish, aqueous coating, UV coating, and film lamination can be added when needed or desired. You can supply your Deluxe Packaging representative with a digital copy of your artwork (less than 3.4 mega pixels is not recommended), or ask them about our affordable graphic design service.
Offset Lithography Printing
Add graphics to your set-up box with conventional printing. One- or two-color line art on white or colored paper is the most cost effective. However, the rich four-color photographic images on your set-up box really catch the consumer's eye. You can print just the top of the lid or flood the entire lid and base. Looking for a cost effective way to get your four-color photographic image? Print the entire telescope lid, and leave the base white.
Foil Stamping/Hot Stamping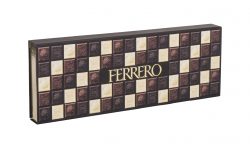 Both foil stamping and hot stamping are cost effective ways to say what you want to say and say it with distinction. Stamping has its own unique look that printing cannot emulate. Stamping also adds flare for high-end products. Choose foils for a vibrant, sophisticated look. Choose non foils for a softer, more subtle style.
Embossing
The art of embossing has been around for hundreds of years without showing any signs of extinction. Throughout the years, mankind has embossed many surfaces such as jewelry and metals, book covers, and legal documents, invitations and stationery. For an elegant, and timeless look, let Deluxe Packaging raise your graphics through embossing. Embossed patterns can then be foil stamped or left "blind", the term for embossing patterns that are left unstamped and uncolored. Embossing signals your customers that something stylish is just under the lid.
Coatings
Coatings not only make the graphics look better, they offer a layer of protection so you don't have to worry about ink fading or smearing when the boxes are frequently handled. Choices of coatings include Varnish, Aqueous, UV, and Film Lamination. For most one- and two-color line logos, varnish offers enough protection to prevent smudging. Heavier print coverage can usually be protected by aqueous coating which is a harder coating that also adds a nice sheen to your graphics. UV coating provides the best protection, and really makes your graphics pop with a shine comparable to glass or acrylic.